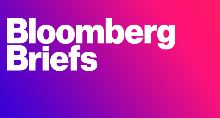 Dublin-based Three Rock Capital Management will launch a global macro hedge fund by the end of the first quarter 2017, according to Chief Executive Officer Ciaran Kane.
The fund, which is expected to start with $50 million, will be managed by Three Rock's Chief Investment Officer Conor O'Mara.
"The world has been dominated by what central banks have been doing in recent years," Kane said in a telephone call on Nov. 22. "Central banks will obviously remain influential but their influence won't be as significant, so you will see some other themes start to come back into play. You will likely see interest rates starting to rise and there will be more volatility and more market direction which is good for macro strategies."
Macro funds have struggled to make returns globally, falling 1.4 percent on average this year, according to data provided by Eurekahedge.
Three Rock currently runs separately managed accounts for family offices and high-net-worth individuals, Kane said. The SMA platform — the Three Rock Global Macro Program — returned 9.5 percent this year through Nov. 21 this year. The fund has gained about 9 percent annualized since it started trading in January 2009.
O'Mara was previously a foreign exchange trader at the Bank of Ireland and National Irish Bank. Before joining Three Rock, Kane worked at Barclays Capital, ABN Amro and the Bank of Ireland.
Three Rock was called Anark Capital when it was launched by O'Mara in 2009. It was rebranded as Three Rock Capital Management — named after the Three Rock Mountain which overlooks Dublin — after Kane and Chief Operating Officer Fergal Cox joined in 2012.
https://newsletters.briefs.bloomberg.com/document/7NiT-A0-0YBu-EDtpJ.Gvw–_35z205vg2ndzoyj9ln/launches
https://www.threerockcapital.com/wp-content/uploads/2016/11/Bloomberg-Briefs.jpg
118
220
enhance
https://www.threerockcapital.com/wp-content/uploads/2015/08/logo-copy.png
enhance
2016-11-29 17:20:00
2016-11-29 17:20:00
Three Rock Capital to Launch Macro Fund (Bloomberg)